Liz Rosenberg : Who is Piers Morgan?
---
December 12th, 2010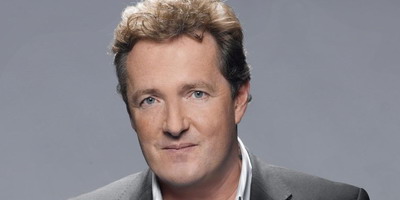 Once again, Piers Morgan has reportedly declared that Madonna is banned from his CNN new television show.
Since the former tabloïd editor / British 'America's Got Talent' judge has been confirmed as the replacement for Larry King's US talk show, he's being a total attention whore, never missing an occasion to mention Madonna…
According to Britain's the Daily Express, he said:
"She is so boring.
She is too vegan for TV.
We have Lady Gaga now so Madonna is banned from my show."
Well, it now seems Madonna isn't exactly sweating Morgan's trash talk, as her publicist Liz Rosenberg told PopEater…
"Madonna doesn't know who Piers Morgan is, but she's a big fan of Lady Gaga."


Read more: http://www.madonnarama.com/posts-en/2010/12/12/liz-rosenberg-who-is-piers-morgan/#ixzz17vfia7ub