December 21st, 2010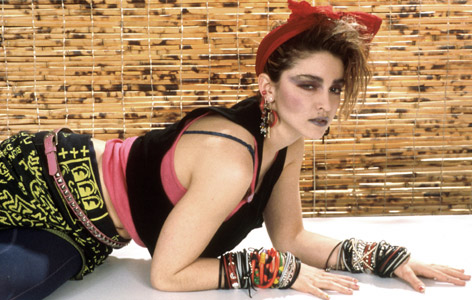 Madonna's charitable donations in 2009
Of the nearly $2.9 million the singer donated to different causes, in 2009, through her Ray of Light Foundation, a vast proportion went to organisations with links with the Kabbalah movement.
She gave $2.25 million to Raising Malawi, $200,000 donation to Spirituality for Kids and $10,000 to the Jewish Big Brothers and Sisters scheme, a charity, based in Los Angeles, that runs mentoring programmes for Jewish children.
Madonna given royal treatment on Virgin Atlantic flight
According to The Daily Mail, Madonna and her entourage were let off a Virgin Atlantic plane that was stuck on a snowy tarmac two hours before any of the other passengers.
The flight from New York was originally destined for London's Heathrow Airport but instead it apparently landed at Stansted Airport due to bad weather, where the plane sat for about three hours.
According to other first-class passengers, Madonna and her associates were let off the plane first and were taken by bus to the terminal, said the story.
"As the plane was diverted to Stansted due to very difficult weather conditions, disembarkation was delayed while ground staff waited for buses to transport customers back to London Heathrow.
We apologize for any inconvenience this diversion caused, but for safety reasons this action was unavoidable.
It is common across airlines that business and first-class passengers disembark first and this is reflected in the higher cost of the ticket." said a statement from Virgin Atlantic.
Still, no other first-class passengers were allowed off the flight for another two hours, though they were reportedly treated to a performance from the Queen of Pop herself, passengers told the Daily Mail.
Jellybean sued over $10m worth of royalties
The Spirit One Music group has sued John "Jellybean" Benitez, for keeping 10 million dollars worth of royalties for Madonna's 1983 hit "Holiday" away from them.
According to documents filed in Manhattan Supreme Court, Benitez and Spirit were to split royalties for the song, still popular after nearly 30 years, and Benitez was in charge of distributing the royalties between the two, reports the New York Post.
But the suit claims Benitez "repeatedly and unrepentantly misstated and underreported revenues due to its joint owner, Spirit," and "repeatedly, systematically and intentionally made delinquent and tardy payments" to Spirit.
The suit says Benitez has "concocted flimsy, bad-faith excuses for its inaccuracy."
Spirit wants 10 million dollars allegedly unpaid royalties, said Spirit's lawyer, Wallace Collins.
However, reps for Benitez did not comment on the report.


Read more: http://www.madonnarama.com/posts-en/2010/12/21/madonnas-donations-in-2009-rumour-about-a-flight-the-holiday-case/#ixzz18sQ7SCsc