Interview : Madona wants to scult her fans
---
The first Hard Candy Fitness center has opened its doors in Mexico, and Mexican newspaper "Periódico A.M." had the privilege to interview Madonna.
As main partner and promoter, she answered a few questions through email, which reveal her vision on the fitness-business, exercising and the implicit connection they have with spirituality.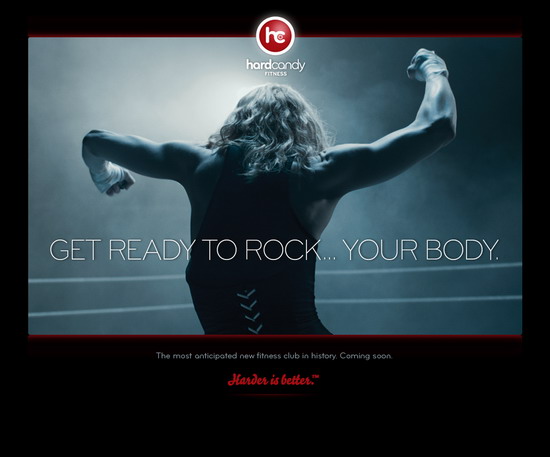 Periódico AM: What made you decide to enter the fitness and exercise industry?
Madonna: I've spent my entire career devoted to health, training and spirituality. During that time, I've worked out in hundreds of gyms, studios and worked with the best dancers and top coaches in the world. From those experiences, I developed a strong vision of what the ideal training environment should be and transformed this into a reality through the Hard Candy Fitness centers.
Periódico AM: You've been in great condition for decades. How important is exercising for your lifestyle and how has it changed your personal regime over the years?
Madonna: Health, exercise and spirituality are essential to my life. I think our bodies are a gift and we must do everything we can to take care of them. I also think that because I raise the bar so high for myself, I can inspire others to do the same through my fitness centers. When I talk about training, I've tried it all, and I know what works and what doesn't.
Periódico AM: Why Mexico?
Madonna: Mexico City was a stop during the Sticky & Sweet Tour. I loved the energy of the people and the eclectic vibe. Being close, relatively, to the United States, allows me to be more involved in every step of the development of the brand, making it ideal for the launch of Hard Candy Fitness.

Our goal is to use Mexico as a location to adjust our brand and expand it to other countries and in the long term, to develop a global brand that also includes the United States.
Periódico AM: How involved are or will you be in the daily operation?
Madonna: I've been involved in every step of the process, starting with the name, logo, brand identity and design of the interior/exterior. My main goal is to create the ideal environment to encourage our members to think about the results. I've had extensive involvement in the global development and the details of the programs and training. I want our members to love the club, but I also want to them to have results. After all, "Harder is Better"…
Periódico AM: What kind of programs will the Hard Candy Fitness centers have that can't be found elsewhere?
Madonna: For years I've tried hundreds of disciplines, methods and different modalities. From my experiences, I've created dozens of specialized classes to sculpt your body. I believe in connecting with the body, soul and mind. Members can find distinctive classes, themes and the relationship with my career and passion for fitness.
Periódico AM: How much does the construction of the Hard Candy Fitness center cost?
Madonna: If you've been to one of my shows, you know that I don't cut costs and so does the gym. I'll spend whatever it takes to make it a first class fitness center worldwide.

All gyms will have an extensive training program, personal attention from the staff, who will be paying attention to each and every member's move with charm and diligence, first class cardio equipment, the Hard Candy bar, sound and lighting equipment to help motivate our members. The music and the art are personally chosen by me and include my favourite artists.

There will also be a first-class sauna and steam room, as well as swimming pools. In addition, the website and personal trainers will be connected to a single platform, dotFit.com, which provides all users with a calorie tracking program. This is an excellent tool for all members who want to be part of the Virtual Hard Candy Gym.
Periódico AM: Why did you choose the name Hard Candy?
Madonna: It was the name of my latest album and I loved it. I thought it would be the perfect blend of hard body and eye candy.
We created the slogan "Harder is Better", because it's true. It's a sexy brand that gives you the opportunity to have fun and exercise.
Periódico AM: How is the Hard Candy Fitness center being received in Mexico? How are you promoting it?
Madonna: We're just starting, but the response has been fantastic. The demand has been high enough and there already have been many subscriptions; more than we had hoped for.
We are extremely confident in the development and the results.
Periódico AM: Will you also exercise at the gym and where do you exercise now?
Madonna: As I said, I'm totally committed to this project. In fact, I will be giving a class during the opening in Mexico. I plan to visit the franchise and participate in an active way.
"Sadly, many people around the world aren't in shape and don't consider it to be an important part of their lives. I wish my voice will encourage them to follow a healthy sports regimen; not only with Hard Candy Fitness."
Madonna, artist and entrepreneur
Source: Periódico A.M.
Translation: Madonnarama.com
Thanks to Toni