Dolce & Gabbana love Madonna and Evangelista!
---
November 9th, 2010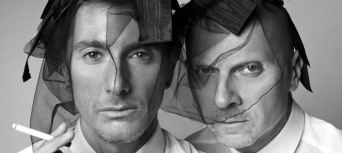 Dolce & Gabbana admitted one of the most memorable moments in their 20-year career is when Madonna donned one of their creations.
Domenico Dolce said…
"A memorable moment for me was when we met Madonna in New York.
We had always looked at Madonna as fans.
We would say, 'Ah, can you imagine if one day Madonna dressed in Dolce&Gabbana?'
18 months later the dream came true."
The designers also revealed that they believe Linda Evangelista is the best model in the industry because she is both "masculine and feminine"
Source: seek4media


Read more: http://www.madonnarama.com/posts-en/2010/11/09/dolce-gabbana-love-madonna-and-evangelista/#ixzz14om6sfhP