Marcus Leatherdale talks about Madonna
---
November 7th, 2010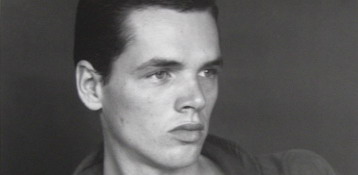 Montreal-born photographer Marcus Leatherdale has been exhibiting for more than 20 years in galleries worldwide. His work has been published in such magazines as The New Yorker, Vanity Fair or Details.
He photographed Madonna in the very early stage of her career and talked about it in Lid Magazine…
"Madonna was the roommate of Martin Borgoyne and had come along with Martin to my studio because Martin, a good friend of mine, wanted to be photographed with her.
No one knew anything about her. Martin played the cassette of her music "Borderline" and "Holiday," which I heard for the first time and loved it.
I dressed her up in my jean vest and sat her crosslegged on an office stool like a lilypad.
It was purely visual…
Neither one of us in 1983 were prone to Eastern Mystism. Shades of things to come… for both of us."
Check out the available pictures from that session…


Read more: http://www.madonnarama.com/posts-en/2010/11/07/marcus-leatherdale-talks-about-madonna/#ixzz14jKaLRoX