Madonna's latest interview for US Weekly
The October 25 issue of Us Weekly featured a small interview with Madonna…
Rosie: Madonna's my sister
Rosie O'Donnell recently gave an interview to Broadway World magazine and if you wondered if she was still close to Madonna, here's your answer…
Interviewer: Have you kept in touch with Madonna? You were so close.
Rosie O'Donnell: Yeah, yeah. She's doing well. She's in England and directing and she's got her kids and her life. And so do I. But, we keep in touch via e-mail and the phone and I now love her and always will. She's like a sister. She's a great person.
Madonna's Fashion Moments
Website WWD.com did an all-time Fashion Moments list…
Fashion Moment #55 is Madonna's Ever Changing with the following comment and picture from the Buffalo Gals party in 1983…
Moment 55: Who's That Girl?
Into the pop culture stratosphere she came, a peroxide blonde bedecked in piles of bangles, crosses, rosaries, cheap lace crop tops, biker shorts and her favorite Boy Toy belt. In the beginning, Madonna was the poster girl for Eighties mall fashion, but not for long. Just when the impressionable masses embraced her trashy mash-up look, she was on to her next incarnation—the chastened brunette of Like A Prayer, the power babe with a platinum pixie of Express Yourself, the dominatrix of Erotica. But no reinvention was more famous than that of her 1990 Blond Ambition Tour in all of its cone-bra glory, which forever linked Madonna to French fashion provocateur Jean Paul Gaultier. Together they shocked the world with their overt innerwear-as-outerwear statement, an iconic moment they stretched until literal overexposure: In 1992, Gaultier staged a charity fashion show for AmFAR with Madonna as his muse, "who was dressed in black with her gold tooth as her only accessory," reported WWD. "At the end of the runway she paused to peel off a jacket, revealing one of Gaultier's harness dresses and a lot more. It was like a coming attraction: As everybody's been reading ad nauseam, Madonna's boobs are about to go into wide, wide release."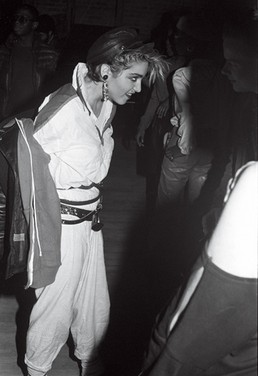 Madonna, Michael Jackson and Kylie Minogue on X Factor
Next Sunday, UK's X Factor contestants are about to do a Madonna and Michael Jackson themed week.
Kylie Minogue will be performing her single, Get Outta My Way, on that same show.
Malawi's Madonna lawyer denies pre-Christmas visit
Madonna's Malawian lawyer Allan Chinula dismissed her supposedly pre-Christmas visit in Malawi as untrue. He told private-owned Capital FM: "I was not instructed [that she was coming], am just hearing the reports in the media."
Marks & Spencer goes Vogue
Fans in the UK may have spotted the Marks and Spencer Christmas advert that hit TV screen this week. The advert pays homage to different dances from films.
Madonna's iconic Vogue video is included, featuring 60′s supermodel Twiggy recreating Madonna's moves with some 'help' from comedian Peter Kay.
Thanks to Madonnalicious.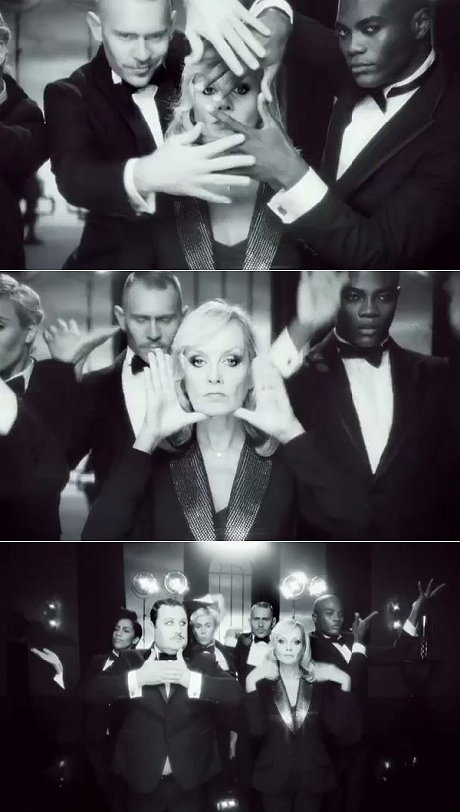 Read more: http://www.madonnarama.com/posts-en/2010/11/03/in-short-rosie-xfactor-fashion-marksandspencer/#ixzz14LfJPuzK