Madonna featured in Magnetic Tape Art
---
October 11th, 2010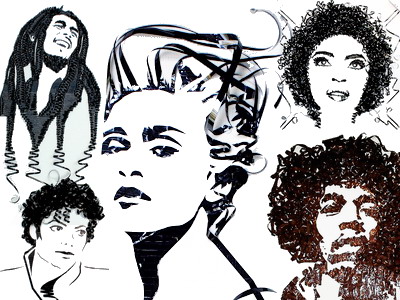 Erika Iris Simmons is an American artist who has blended the concerns and methods of conceptual art with craft-making and popular culture to create her own whimsical installations. She explores the nostalgia of the archaic, using donated second-hand items as her prime media.
In her current work, she showcases a number of portraits of musicians made out of recycled cassette tape with original cassette including Madonna, Bob Marley, Michael Jackson, Bob Dylan, Jimi Hendrix, Nina Hagen, Robert Smith, Nick Cave, Lauryn Hill and many more. Her work has been used by RC Comunicação Brazil agency for Guarani FM, a radio broadcasting classic rock.
Have a look at her work on Madonna, visit her website and her incredible gallery.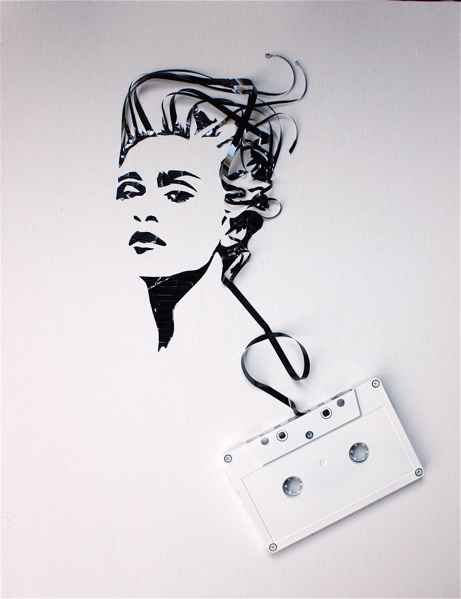 Read more: http://www.madonnarama.com/posts-en/2010/10/11/madonna-featured-in-magnetic-tape-art/#ixzz12B0nCF6k